Experience next-level brewing with BrewR8. Remotely monitor Specific Gravity, liquid temperature and room conditions without the hassle of physical presence. Precision, convenience, and quality—all in one.
Experience the power of BrewR8
Sample-Free Monitoring of your fermentation levels
Monitor liquid temperature
Monitor room conditions for temperature and humidity levels
Instant notifications via calls, SMS, WhatsApp, and email when readings are out of range
All this in Real-time, Anytime and Anywhere!!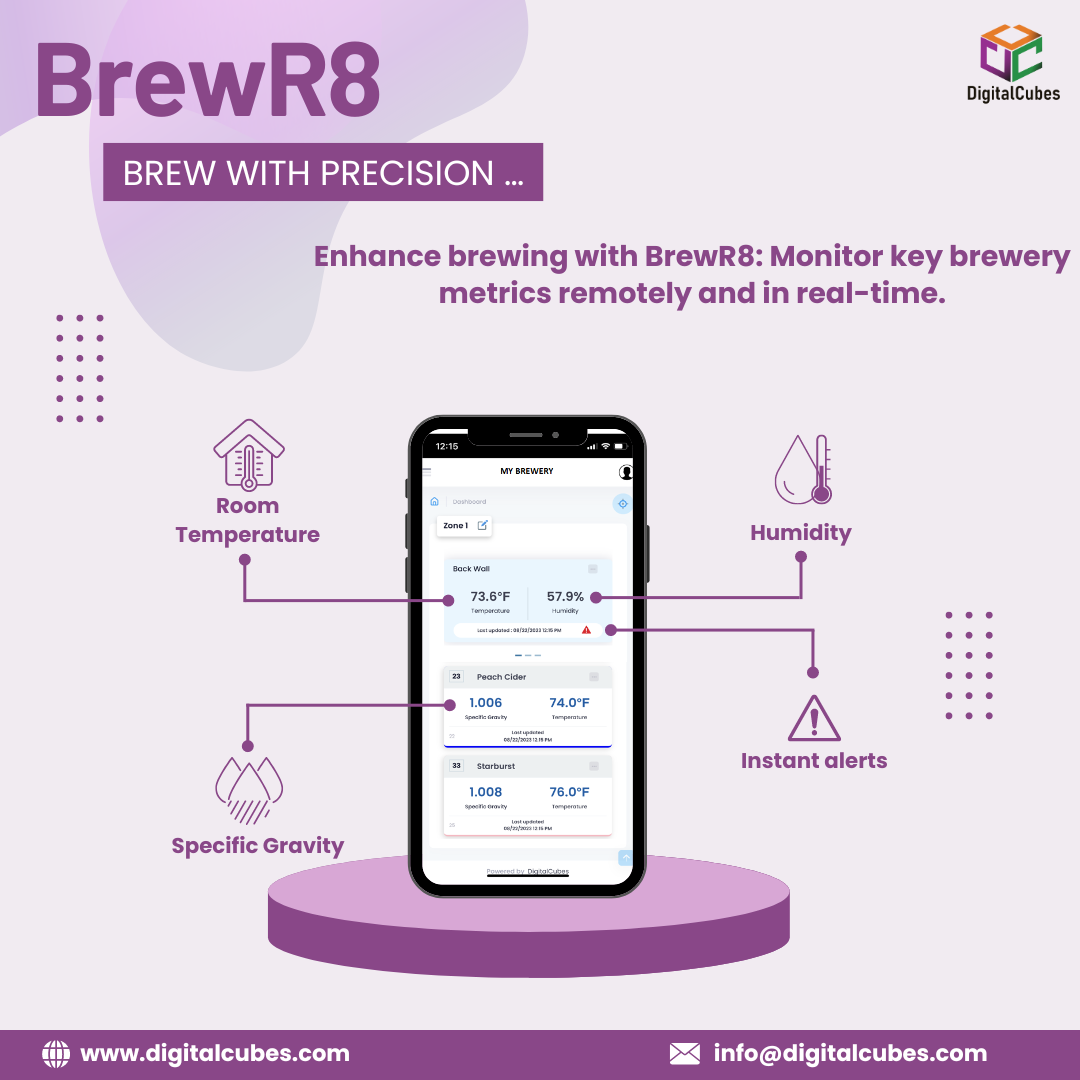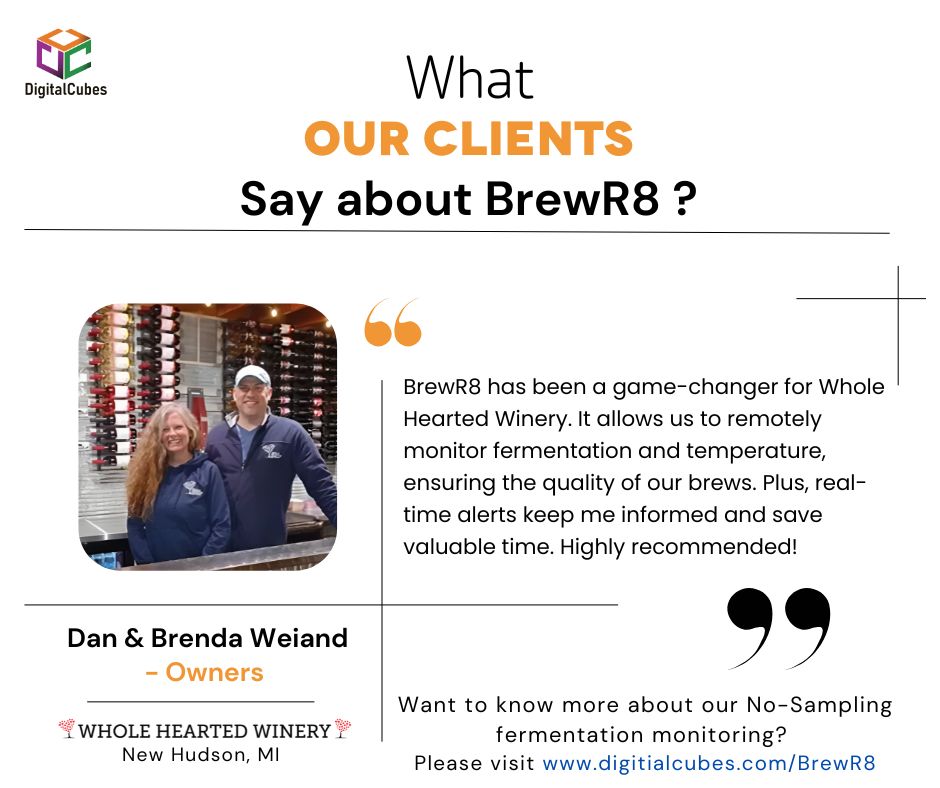 With BrewR8, you can:
Make decisions in real-time, based on accurate data from each fermenter
React to unforeseen events and prevent losses
Deliver consistent quality of all your products
We also offer comprehensive support and training to ensure that you get the most out of our solution.
Schedule Demo